DEEP RIVER: THE ANGEL OF THE TIMES II
SATURDAYS: OCTOBER 7, NOVEMBER 11, DECEMBER 9, 2017
JANUARY 13, FEBRUARY 17, MARCH 10, APRIL 14 & MAY 12, 2018
1PM – 5PM
At The Institute
Faculty: NAOMI RUTH LOWINSKY, PHD
TUITION: $350
There are no CEUs offered for this event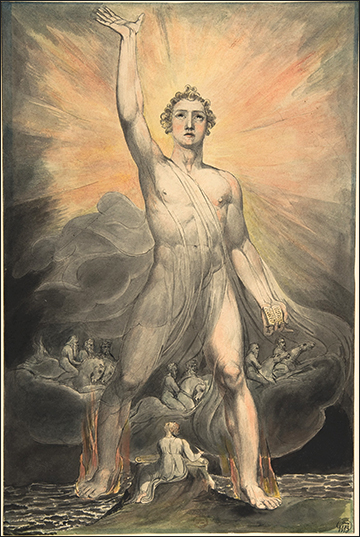 the haters will crawl out from under their rocks
the "white only" nation come out of the woodwork
You won't know whose country you're in
NR Lowinsky "Wishing in the Woods"
In troubling times, when fear is smeared all over the news, when hatred for the stranger runs rampant and the snarl of fascism stalks the land, poetry has a responsibility to bear witness, to engage with the unbearable, to prophesy. When poetry claims its calling in the public sphere, inner life and outer life are brought together, the spirit of the times and the spirit of the depths commune. The Angel of the Times is a demanding Muse, forcing us to look at what we dread. When poetry engages in the hurly burly of politics without sacrificing its depths, its access to the Mysteries, its soul, so do we who read and write it. Poetry, that feather turned pen, can help us find the gold in the dark night of our collective soul.

In Deep River we will continue our evocation of the Angel of the Times under the influence of great poems of witness, engagement, protest and revelation from the 20th and 21st centuries.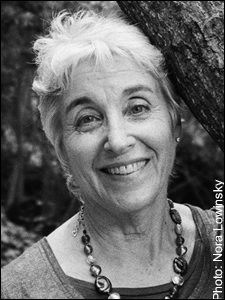 NAOMI RUTH LOWINSKY, PHD is an analyst member of the C.G. Jung Institute of San Francisco, and a widely published poet. Her memoir, The Sister from Below: When the Muse Gets Her Way tells stories of her pushy muse. The Faust Woman Poems is her fourth poetry collection. She is a winner of the Blue Light Poetry Contest for her chapbook, The Little House on Stilts Remembers.
Date: Oct 7, 2017 01:00 PM - May 12, 2018 05:00 PM
Fee
Activity Type
Requirements for CE Credit
There are no CEUs for this course
Registration closes on May 19, 2018 at 01:00 AM
Speaker(s)/Author(s)
Naomi Lowinsky
Analyst, CGJISF
Date: 10/07/17
Time: 01:00 PM - 05:00 PM
CE Hours
0.00
Location
Library
Registration closes on May 19, 2018 at 01:00 AM
Speaker(s)/Author(s)
Naomi Lowinsky
Analyst, CGJISF
Date: 11/11/17
Time: 01:00 PM - 05:00 PM
CE Hours
0.00
Location
Library
Registration closes on May 19, 2018 at 01:00 AM
Speaker(s)/Author(s)
Naomi Lowinsky
Analyst, CGJISF
Date: 12/09/17
Time: 01:00 PM - 05:00 PM
CE Hours
0.00
Location
Library
Registration closes on May 19, 2018 at 01:00 AM
Speaker(s)/Author(s)
Naomi Lowinsky
Analyst, CGJISF
Date: 01/13/18
Time: 01:00 PM - 05:00 PM
CE Hours
0.00
Location
Library
Registration closes on May 19, 2018 at 01:00 AM
Speaker(s)/Author(s)
Naomi Lowinsky
Analyst, CGJISF
Date: 02/17/18
Time: 01:00 PM - 05:00 PM
CE Hours
0.00
Location
Library
Registration closes on May 19, 2018 at 01:00 AM
Speaker(s)/Author(s)
Naomi Lowinsky
Analyst, CGJISF
Date: 03/10/18
Time: 01:00 PM - 05:00 PM
CE Hours
0.00
Location
Library
Registration closes on May 19, 2018 at 01:00 AM
Speaker(s)/Author(s)
Naomi Lowinsky
Analyst, CGJISF
Date: 04/14/18
Time: 01:00 PM - 05:00 PM
CE Hours
0.00
Location
Library
Registration closes on May 19, 2018 at 01:00 AM
Speaker(s)/Author(s)
Naomi Lowinsky
Analyst, CGJISF
Date: 05/12/18
Time: 01:00 PM - 05:00 PM
CE Hours
0.00