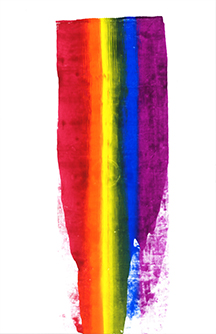 ENLIVENING THE WORK: A YEARLONG CASE CONFERENCE
MONDAYS, SEPTEMBER 11, 2017 - MAY 21, 2018
7:30PM - 9PM SAN FRANCSISCO
COORDINATORS: BETH BARMACK, LCSW AND MARK SULLIVAN, PHD

FACULTY: KAI ARDEN,MD; BETH BARMACK, LCSW; FELICIA MATTO-SHEPARD, MS; TOM RICHARDSON, PHD; BRYAN WITTINE, PHD, LMFT

48 Possible Continuing Education Credits Approved for MD, PhD, LCSW, MFT & RN
TUITION: $400 | (WITH CEUS): $425
---
For psychotherapists who want to grow in analytical technique and core Jungian concepts in clincical practice.
In this yearlong case conference we hope to create a safe and respectful environment in which participants can present their work to each other and to the conference leader. We aim to help each other develop our skills as practitioners of a depth approach. This involves learning how to think symbolically about what is getting evoked and spoken of in the hour, to listen to ourselves and the other, to expand our capacity to listen to the derivatives, and to think about dreams as symbolic communications. We will consider material from both psychoanalytic and Jungian lenses including such concepts as the role of complexes, the purposeful nature of the psyche, individuation and the self.
This case conference is open to psychotherapists of all disciplines who consider themselves in the early or middle stages of their careers, whether they are in private practice, agency settings, or a combination. The small group venue offers a special opportunity to co- create a learning environment which supports and strengthens the skills of each participant in the service of becoming more effective and competent practitioners. Faculty will facilitate six week modules, providing one key article per module. To promote continuity and safety among group members we ask participants make a commitment to attend regularly.
Date: Sep 11, 2017 07:30 AM - May 14, 2018 09:00 PM
Fee
$400.00
CE Hours
42.00
Registration closes on Sep 11, 2017 07:00 PM
Activity Type
Target Audience(s)
Clinical Social Workers
Marriage and Family Therapists
Physicians
Psychologists
Accreditation(s)
Accreditation(s)

The C.G. Jung Institute of San Francisco is accredited by the Institute for Medical Quality/California Medical Association (IMQ/CMA) to provide continuing medical education for physicians.

Clinical psychologists are also eligible to receive CME credit, which is accepted by the APA and the California Board of Psychology.

The

C.G. Jung Institute of San Francisco

designates this

live activity

for a maximum of

42.00

AMA PRA Category 1 Credit(s)™ Physicians should claim only the credit commensurate with the extent of their participation in the activity.

Requirements for CE Credit

Attendance plus, completed evaluation and post-test. Post test and evaluation must be completed to receive CEUs.

Support

The presentation was NOT underwritten or supported by commercial entitties.

The C.G. Jung Institute of San Francisco (57022) is approved by the California Association of Marriage and Family Therapists to sponsor continuing education for LMFTs, LCSWs, LPCCs and LEPs. The C.G. Jung Institute of San Francisco maintains responsibility for the program and all its content.
Requirements for CE Credit
Credit issued only after post-test and evaluation have been completed and attendance has been accurately marked.
Please complete your post-test and evaluation within one week of each seminar's end date.
Please choose a Fee Type from the Drop Down Menu Below:
I am a
Registration closes on Sep 11, 2017 at 07:00 PM
Registration closes on Sep 11, 2017 at 07:00 PM
Registration closes on Sep 11, 2017 at 07:00 PM
Registration closes on Sep 11, 2017 at 07:00 PM
Registration closes on Sep 11, 2017 at 07:00 PM
Registration closes on Sep 11, 2017 at 07:00 PM
Registration closes on Sep 11, 2017 at 07:00 PM
Registration closes on Sep 11, 2017 at 07:00 PM
Registration closes on Sep 11, 2017 at 07:00 PM
Registration closes on Sep 11, 2017 at 07:00 PM
Registration closes on Sep 11, 2017 at 07:00 PM
Registration closes on Sep 11, 2017 at 07:00 PM
Registration closes on Sep 11, 2017 at 07:00 PM
Registration closes on Sep 11, 2017 at 07:00 PM
Registration closes on Sep 11, 2017 at 07:00 PM
Registration closes on Sep 11, 2017 at 07:00 PM
Registration closes on Sep 11, 2017 at 07:00 PM
Registration closes on Sep 11, 2017 at 07:00 PM
Registration closes on Sep 11, 2017 at 07:00 PM
Registration closes on Sep 11, 2017 at 07:00 PM
Registration closes on Sep 11, 2017 at 07:00 PM
Registration closes on Sep 11, 2017 at 07:00 PM
Registration closes on Sep 11, 2017 at 07:00 PM
Registration closes on Sep 11, 2017 at 07:00 PM
Registration closes on Sep 11, 2017 at 07:00 PM
Registration closes on Sep 11, 2017 at 07:00 PM
Registration closes on Sep 11, 2017 at 07:00 PM
Registration closes on Sep 11, 2017 at 07:00 PM