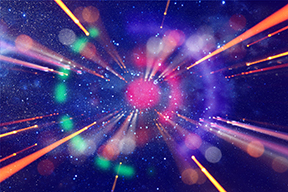 JUNGIAN ORIENTED PSYCHOTHERAPY
An integrated, practice-based, comprehensive course comprised of nine sections of analytical psychology and two integration sessions over a ten-month period.
SEPTEMBER 2023 - MAY 2024
7 - 9:15PM/PT
LIVESTREAM ONLY
Coordinators: Carolyn Bray, PHD and Paul Watsky, PHD
Instructors: John Beebe, MD; Yvonne Smith Tarnas, MFT, PhD; Shoshana Fershtman, JD, PhD; Lori Goldrich, PHD; Robin Eve Greenberg, MFT; Dorothy Stump, MFT; Tina Stromsted, PhD, MFT, LPCC, BC-DMT, RSME/T; Lauren Cunningham, LCSW; Christopher Cunningham, PhD; Carolyn Bray, PHD
68 Possible Continuing education credits approved for MD, PhD, PsyD, MFT, LCSW, LPCC, LEP, & RN
Tuition: $1800 (monthly payments accepted). Tuition includes continuing education credits. Fulfillment of the requirements of the course will be acknowledged by a letter of completion.
This course is designed for California licensed mental health clinicians in their early to mid-phase careers, with interests in the application of Jungian concepts into their clinical practices. Participants will include those who work in a broad range of clinical settings; public sector community-based organizations, colleges and universities, medical organizations, private practice, and other mental health/behavioral health treatment settings.
SEMINARS WILL BE TAUGHT BY CERTIFIED JUNGIAN ANALYSTS WHO ARE MEMBERS OF THE C.G. JUNG INSTITUTE OF SAN FRANCISCO AND THE INTERNATIONAL ASSOCIATION FOR ANALYTICAL PSYCHOLOGY.
THIS COURSE MAY BE CONSIDERED A STEP IN CLINICAL EDUCATION PRECEDING AN APPLICATION TO OUR ANALYTIC TRAINING PROGRAM.
Cancellation Policy: Refunds, less a $25 cancellation fee prior to September 7, 2023. After class begins, only partial refunds possible - Space is limited.
Partial scholarships are available on a case-by-case basis.
Course Introduction
Monday, September 11, 2023
Carolyn Bray, PHD
Paul Watsky, PHD

SECTION ONE:
The History of Jungian Oriented Psychotherapy
Monday, September 18, 2023
John Beebe, MD
Early experiences in C. G. Jung's career shaped his understanding of the defensive complexes that grow in all of us in response to trauma. In his middle years, however, Jung began to move beyond complexes to complexity itself. We will trace this history, which models how multiple perspectives are needed to foster integration.
SECTION TWO:
A Symbolic Attitude
Mondays, October 2, 9, 16, 2023
Yvonne Smith Tarnas, MFT, PHD
Developing a symbolic attitude is a key clinical approach in analytical psychology. Our focus will include weaving in Jung's concepts of archetypes, alchemy and transference, synchronicity, and shared meanings as elements in developing a symbolic attitude.
SECTION THREE:
The Complex of Identity: Ego, Ego Development, and the Structure of the Psyche
Mondays, October 23, 30; November 6, 13, 2023
Shoshana Fershtman, JD, PHD
Jung's conceptualization of the ego, the Latin word for "I." In this section, we explore Jung's view of the ego, ego complex and identity. We explore ego development and its challenges, and the ego's relationship to other aspects of the psyche, including the shadow, the persona, and the Self.
SECTION FOUR:
Complexes: Theory and Practice
Mondays, November 20, 27;
December 4, 11, 2023
Lori Goldrich, PHD
What Jung termed "feeling-toned complexes", i.e. organized unconscious psychological patterns, can disrupt ego function and interfere with psychological integration, but they can also have the potential to facilitate the transformation of inter- and intra-personal relationships.
Mid-Course Integration
Monday, December 18, 2023
Carolyn Bray, PHD
Paul Watsky, PHD
Participants will be given the opportunity to gain clarity of concepts, to ask questions, discuss the successes, the challenges of integrating and approaching the material into clinical practice and to evaluate the course to date.
SECTION FIVE:
The Archetypal Psyche
Mondays, January 8, 22, 29; February 5, 2024
Robin Eve Greenberg, MFT
Jung conceived of the archetypes as universal patterns embedded in the collective unconscious. Archetypes carry meanings on the wings of symbol and affect. We will consider how to work with archetypal material in the context of the therapeutic relationship.
SECTION SIX:
Types of Consciousness
Mondays, February 12, 26; March 4, 11, 2024
John Beebe, MD
Dorothy Stump, MFT
In 1934, Jung wrote that the purpose of his work on psychological types was not to sort people into categories but as "a critical apparatus" to "organize the welter [confusion] of empirical material" that comes up when one plumbs the psyche. The psychological types, then, are not types of people, but types of consciousness.
SECTION SEVEN:
Approaching the Unconscious:
Perspectives on the Body and Dreams
Mondays, March 18, 25; April 1, 2024
Tina Stromsted, PHD, MFT, LPCC, BC-DMT, RSME/T
This section of classes will focus on how our bodies and dreams may be our closest links to the unconscious, expressing the soul's longing through image, breath, gesture, the rhythm of our step, and the music of our speech.


SECTION EIGHT:
Anima and Animus, Recovering Depths
Mondays, April 8, 15, 22, 29, 2024
Lauren Cunningham, LCSW
Christopher Cunningham, PHD
Since their introduction by Jung, the terms of anima and animus have been complicated concepts. We will consider their meanings before Jung, Jung's conceptions of anima and animus development, as well as post-Jungian expansions and refinements of the concepts.
SECTION NINE:
The Self, Ego-Self Alignment and Individuation
Mondays, May 6, 13, 20; June 3 2024
Carolyn Bray, PHD
Jung's concept of the Self, is one of his most original contributions to the field of psychology as it straddles the divide between the science of mental health healing and the religious function of the psyche. We will focus on the ego-Self axis which facilitates the process of individuation, and the Self as an organizing principle of wholeness.
Final Course Integration
Monday, June 10, 2024
Carolyn Bray, PHD
Paul Watsky, PHD
In this final meeting, will focus on participants' successes and challenges integrating course concepts and applications. Participants may discuss their clinical development, consider avenues for further study, and provide course evaluation.
Date: Sep 11, 2023 07:00 PM - 09:15 PM
Fee
CE Hours
Registration closes on Oct 01, 2023 12:00 AM
Activity Type
Accreditation(s)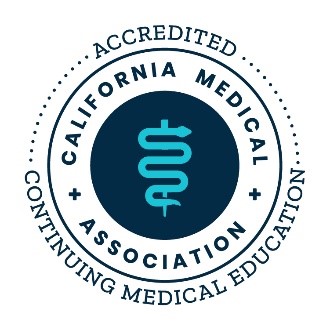 The C.G. Jung Institute of San Francisco is accredited by the California Medical Association to provide continuing medical education for physicians.
Clinical psychologists are also eligible to receive CME credit, which is accepted by the APA and the California Board of Psychology.
The C.G. Jung Institute of San Francisco designates this live activity for a maximum of [TotalCEHours] AMA PRA Category 1 Credit(s)™ Physicians should claim only the credit commensurate with the extent of their participation in the activity.
Requirements for CE Credit
Credits will be awarded following the completion of a post-test and evaluation for each segment, based on attendance.
Speaker(s)/Author(s)
Carolyn H. Bray, PhD


Brief Bio : is the current president of the C.G. Jung Institute of San Francisco. She is an associate editor of Jung Journal: Culture & Psyche, and maintains a practice in San Francisco and Marin, CA working with adult individuals and couples. Her special interests include a Jungian typological approach to understanding human relationships, Hawaiian mythology and shamanism, and working with individuals who have experienced sexual abuse trauma.
Paul Watsky, PhD, ABPP
Analyst, CGJISF
Activity Number
JOP2023
Date: 09/11/23
Time: 07:00 PM - 09:15 PM
CE Hours
2.00