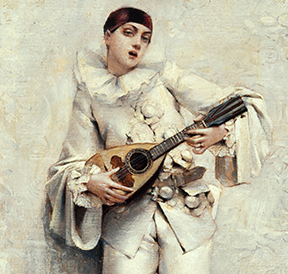 FUTURE HISTORY:
A SEARCH FOR WHOLENESS THROUGH SONG
---

SATURDAY, MAY 6, 2023
TIME 10AM – 1PM
FACULTY: JOYCE KWON, MM
TUITION: $75
---
A singer, composer and multi-instrumentalist shares her stories
inspired by Jungian ideas.
---

We will usher the numen back into our lives through an interactive
performance and workshop where we will write lyrics with guidance
and sing collectively. No experience needed — everyone is welcome!
Songs help us tap into the psychic power of a natural world that
can feel out of reach in our daily grind; it's both an individual and
communal mode that can aid in processing brokenness and loss and
grounds us in our humanity with reminders of our inherent worthiness,
untethered to expectations of a capitalist society. Reminiscing
on the "deep time" of Richard Rohr, recreating "the sound that
broke the back of words" from Toni Morrison, imagining Zhuangzi
in love — we invite you to unearth your own stories.

"The creative process, so far as we are able to follow it at all, consists
in the unconscious activation of an archetypal image and elaborating
and shaping the image into the finished work. By giving it shape,
the artist translates it into the language of the present and so makes
it possible for us to find our way back to the deepest springs of life."
(Jung 1922, CW 15, ¶130)

JOYCE KWON, MM is a singer, composer and gayageum player driven by
curiosity and connection. Her practice has been built on a series of
discipleships under culture bearers and is shaped by creating, performing,
and teaching as a community-engaged artist. A California Arts Council
Individual Artist Fellow, she is one of Three Sister Bears as a Cal alumna
and also graduated from the Manhattan School of Music.
Date: May 6, 2023 10:00 AM - 01:00 PM
Fee
Activity Type