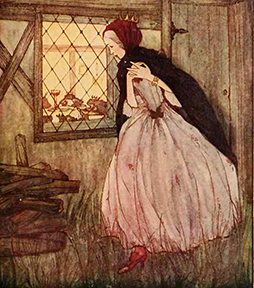 THE HEROINE'S QUEST IN FILM
---

SATURDAY, MARCH 4, 2023
1 – 4PM
FACULTY: TERRY EBINGER, MS
TUITION: $75
---
Feminine Initiation and Healing Seen Through the Female Gaze
---

What elements differentiate a "heroine's quest" from a "hero's journey?"
What markers tell us that we have entered a mythic mission into the
deep feminine? What features do 'female gaze' films affirm that the
collective has devalued?

Film is a powerful imaginal medium and cultural messenger that
inspires both reflection and vision. In this daylong immersion we'll
delve into feminine quest tales as imagined by female filmmakers.
Through the lens of depth psychology, mythic imagination, and the
language of archetype and dream, we'll investigate how heroine quest
films and 'the female gaze' itself seek to restore lost fairy tale values
in these times of ubiquitous hero journey tales.

Via lecture, discussion, and analyses of film images and clips,
we'll glimpse into and amplify works from gifted contemporary,
historic, and emerging female filmmakers from around the world.
Recurrent heroine quest motifs will be highlighted, observed and
contemplated. This day will provide encouraging insight and
practical experience gathering meaning from an abundance of
female storytelling, artistry, and authority.

TERRY EBINGER, MS, is a passionate film scholar with over three
decades of experience as a depth psychology practitioner and educator,
dream consultant, spiritual director, and multidisciplinary group leader.
Terry's classes approach film art through myth, archetypal psychology,
cultural history, and the language of dream. She teaches at extended
education programs and lifelong learning institutes around the Bay Area.
Date: Mar 4, 2023 01:00 PM - 04:00 PM
Fee
Registration closes on Mar 04, 2023 01:00 AM
Activity Type