JUNGIAN ORIENTED PSYCHOTHERAPY
An integrated, practice-based, comprehensive course comprised of nine sections of analytical psychology and two integration sessions over a nine-month period.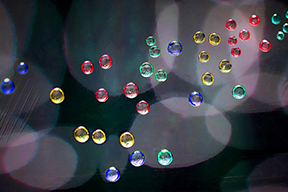 SEPTEMBER 2021 - MAY 2022
7 - 9:15PM/PT
AT THE INSTITUTE
WHEN POSSIBLE
LIVESTREAM
Coordinators: Michael Bala, MA, MSW and Paul Watsky, PHD
Instructors: Mario Starc, MSW, PhD; Yvonne Smith Tarnas, MFT, PhD; Shoshana Fershtman, JD, PhD; Alan Ruskin, PhD; John Beebe, MD; Tina Stromsted, PhD, MFT, LPCC, BC-DMT, RSME/T; Lauren Cunningham, LCSW; Christopher Cunningham, PhD; Patricia Katsky, MFT, PhD
66 Possible Continuing education credits approved for MD, PhD, PsyD, MFT, LCSW, LPCC, LEP, & RN
Tuition: $1650 (monthly payments accepted). Tuition includes continuing education credits. Fulfillment of the requirements of the course will be acknowledged by a letter of completion.
This course is designed for California licensed mental health clinicians in their early to mid-phase careers, with interests in the application of Jungian concepts into their clinical practices. Participants will include those who work in a broad range of clinical settings; public sector community-based organizations, colleges and universities, medical organizations, private practice, and other mental health/behavioral health treatment settings.
SEMINARS WILL BE TAUGHT BY CERTIFIED JUNGIAN ANALYSTS WHO ARE MEMBERS OF THE C.G. JUNG INSTITUTE OF SAN FRANCISCO AND THE INTERNATIONAL ASSOCIATION FOR ANALYTICAL PSYCHOLOGY.
THIS COURSE MAY BE CONSIDERED A STEP IN CLINICAL EDUCATION PRECEDING AN APPLICATION TO OUR ANALYTIC TRAINING PROGRAM.
Cancellation Policy: Refunds, less a $25 cancellation fee prior to September 9, 2021. After class begins, only partial refunds possible - Space is limited.
Partial scholarships are available on a case-by-case basis.
SECTION ONE:
Course Introduction and Jungian History
Monday, September 13, 2021
Paul Watsky, PhD
Michael Bala, MA, MFT
Mario Starc, MSW, PhD
The history of analytical psychology will be the focus of this section, both its relationship to Freudian theory and its roots in the intellectual culture of the times. Similarities and differences between psychoanalysis and analytical psychology will be explored to clarify their meaning within their respective theory.
SECTION TWO:
A Symbolic Attitude
Mondays, September 20, 27;
October 4, 2021
Yvonne Smith Tarnas, MFT, PhD
The development of a symbolic attitude in clinical case work is essential for recognizing symbolic expression through imagery, dreams, affect, and to amplify symbols within an intersubjective transferential field.
SECTION THREE:
The Complex of Identity: Ego, Ego Development and the Phases of Life
Mondays, October 11, 18, 25;
November 1, 2021
Shoshana Fershtman, JD, PhD
We will discuss C. G. Jung's concept of the ego as the center of consciousness, identity, and the ego complex and the relationships with other aspects of the psyche including shadow, the persona, and the Self.
SECTION FOUR:
Complexes, Persona, and Shadow
Mondays, November 8, 15, 22;
December 6, 2021
Mario Starc, MSW, PhD
Jung's description of the psyche begins with the concept of "Complexes" and their relationship to "Persona" and "Shadow." This section will look into developing both an understanding of the concepts and the capacity to make use of them in clinical work.
SECTION FIVE:
Course Integration
Monday, December 13, 2021
Paul Watsky, PhD
Michael Bala, MA, MFT
Participants will be given the opportunity to gain clarity of concepts, to ask questions, discuss the successes, the challenges of integrating and approaching the material into clinical practice and to evaluate the course to date.
SECTION SIX:
Archetypes, Myths,
and the Personal Psyche
Mondays, January 3, 10, 24, 31 2022
Alan Ruskin, PhD
Past the domain of the personal unconscious we encounter the impersonal realm of what Jung termed archetypes; energies in what he conceived of as the collective unconscious. We will study how archetypes manifest themselves in various cultures' myths, as well as our individual mythologies, and how they influence the process of transference during the clinical hour.
SECTION SEVEN:
Psychological Types
Mondays, February 7, 14, 21, 28, 2022
John Beebe, MD
Jung's psychological types are not types of people but types of consciousness. In this course, we will learn to differentiate the eight types of consciousness Jung identified, as well as examine what Jung meant by the terms "rational" and "irrational" as well as extraverted and introverted as qualities of consciousness. We will learn to recognize the types of consciousness and see how types relate to archetypal roles each of us take up.
SECTION EIGHT:
Approaching the Unconscious:
An Analytic Attitude
Mondays, March 7, 14, 21, 2022
Tina Stromsted, PhD, MFT, LPCC, BC-DMT, RSME/T
Our goal will be to reflect on approaches to accessing the unconscious including the creative arts, the body in analysis and applying embodied methods of inner work toward a range of populations and clinical settings along with the importance of nonverbal, creative dimensions in the healing process.
SECTION NINE:
Anima and Animus, Female and Male
Mondays, March 28;
April 4, 11, 18, 2022
Lauren Cunningham, LCSW
Christopher Cunningham, PhD
Using Jung's seminal writing, we will start with a historical account of his concepts of anima and animus, which pertain to the union of opposites and the emergence of the Self. Clinical material will be presented and compared to alchemical images. We will bring our conversation into relationship with modern cultural constructions of gender and sexuality and consider ways to inform our clinical work with contemporary gender theory and cultural struggles.
SECTION TEN:
The Self, Ego-Self Alignment and Estrangement
Mondays, April 25;
May 2, 9, 16, 2022
Patricia Katsky, MFT, PhD
These classes will probe the relationship between the ego and the Self in the individuation process, covering the development of the ego out of the Self as well as the Self as an entity of wholeness and organization.
SECTION ELEVEN:
Final Course Integration
Monday, May 23, 2022
Paul Watsky, PhD
Michael Bala, MA, MFT
A focus on integrating course concepts and practical applications, a discussion of participants' clinical development, identification of avenues for further study, and a course evaluation will comprise our final session.
Date: Sep 13, 2021 07:00 PM - 09:15 PM
Fee
CE Hours
Registration closes on Sep 12, 2021 12:00 AM
Activity Type
Accreditation(s)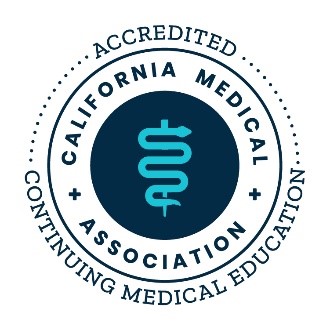 The C.G. Jung Institute of San Francisco is accredited by the California Medical Association to provide continuing medical education for physicians.
Clinical psychologists are also eligible to receive CME credit, which is accepted by the APA and the California Board of Psychology.
The C.G. Jung Institute of San Francisco designates this live activity for a maximum of [TotalCEHours] AMA PRA Category 1 Credit(s)™ Physicians should claim only the credit commensurate with the extent of their participation in the activity.
Requirements for CE Credit
Credits will be awarded following the completion of a post-test and evaluation for each segment, based on attendance.
Speaker(s)/Author(s)
Mario Starc


Brief Bio : is a member of the C.G. Jung Institute of San Francisco, and maintains a practice in Oakland and Tracy, CA. He is on the Supervising Faculty at The Psychotherapy Institute in Berkeley. He has written and taught about Refugee Identity, as well as Ethics and the Ethical Attitude, and has a longstanding interest in cross-cultural issues, religion and memoir.
Michael Bala
Member, CGJISF
Paul Watsky, PhD, ABPP
Analyst, CGJISF
Activity Number
JOP2021
Date: 09/13/21
Time: 07:00 PM - 09:15 PM
CE Hours
2.00