JUNGIAN PSYCHOLOGY FOR EVERYDAY LIFE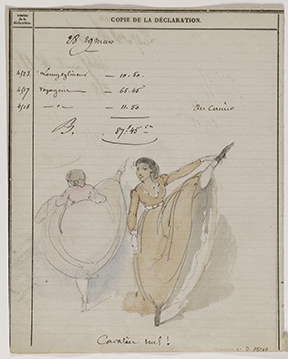 Jungian psychology for everyday life course is a study of key concepts in Analytical Psychology developed by C. G. Jung and expanded on by post-Jungians.
A depth-oriented Jungian approach to life strives for personal transformation, establishing a dialogue between consciousness and the unconscious, authentic expression, increasing self-knowledge, and deepening of meaning in the service of psychological growth.
The course is designed for members of the community interested in a concentrated study of Jungian thought and practice. The course is for people on a personal soul-guided path towards individuation.
This is not a clinically oriented course although it may inform one's personal analysis, depth-oriented psychotherapy, or psycho-spiritual practice.
SUNDAYS: OCTOBER 3, NOVEMBER 7, DECEMBER 5, 2021; JANUARY 9, FEBRUARY 6, MARCH 6, APRIL 3, MAY 1, 2022
1-4PM PT
COORDINATORS: MICHAEL BALA, MA, MFT; ADAM FREY, STEVEN FRUS
FACULTY: DAVID RICHO, PHD; JUDE HILL, SSF; ANN STRACK, PHD; KHENU SINGH, MD; KATHERINE OLIVETTI, LCSW; KATHLEEN MURPHY, LCSW; TOM SINGER, MD; PATRICIA DAMERY, MFT; SHOSHANA FERSHTMAN, JD, PHD
TUITION: $600
In Person When Allowed, Livestream also available.
there are no CEUs for this course
October 3, 2021
Aspects of the Psyche: Ego, Persona, and Shadow
Instructors: David Richo, PHD and Jude Hill, SSF
Me, Myself, and I: Ego and Persona
We all think we know ourselves quite well, who we are, how we feel, how we react to events. But occasionally things happen that surprise even ourselves about how we react in a certain situation. Jung tells us we are not just one ego that is in control but that there are many internal figures and elements in each of us. With the emergence of the ego comes the masks we all wear, the persona that allow us to relate to the external world. The problems come when we get wedded to these personas and identify with them and can no longer remove them. We will look at the emergence of the ego and the personas which the ego speaks through and how to avoid becoming a slave to these figures. Instead, we learn to move toward healthy integration.
Befriending Our Shadow: Liberating the Power and Creativity of Your Dark Side
We all contain creative qualities and powers that we have kept hidden out of fear and self-doubt. Our Shadow includes all that we abhor about ourselves and all the wonderful attributes that we have disavowed or denied. We project the negativities onto others as strong dislike. We project our own positive potential onto others as awe and admiration. We do not have to keep projecting our own powers onto others but can reclaim them and use them mindfully and imaginatively. Then foes become allies; dark angles become archways of light. We learn to hold ourselves with loving kindness. We learn to act lovingly toward others whose dark sides may be disturbing us. We learn how intimate relationships become more tender when we appreciate the nature of our and our partner's fears and projections.
Jude Hill, SSF is an Episcopalian Franciscan friar and priest. He studied at the C. G. Jung Institute in Zurich and trained as an analyst with the Guild of Analytical Psychologists in London. He is a member of IAAP.
David Richo, PHD is a psychotherapist, teacher, workshop leader, and writer. He combines Jungian, poetic, and mythic perspectives with an intention of integrating the psychological and the spiritual.
November 7, 2021
Glory and Risk: Reflecting on The Self
Instructor: Ann Strack
Jung placed the Self at the center of the psyche, steering and directing the course of one's life. The Self is such a common and oft-used word. Why, then, does it seem so elusive?
In our time together we will circumnavigate this question: How does the Self make itself known in our lives? We will ground our exploration in Jung's observations on the Self and will then pool our collective wisdom and draw from our personal experiences. We will consult literature, poetry, and popular culture to consider possible manifestations and expressions of the Self. We will explore symbolic images of the Self that emerge in dreams, synchronicities, the numinous and the dreadful. We will consider the risks of inflation and possible risks involved in thinking we have gained hold of the concept.
Ann Strack, PHD is an analyst member of the C.G. Jung Institute of San Francisco. She sees adults and children in her Petaluma, CA psychotherapy practice.
December 5, 2021
The Transcendent Function, Explored
Instructor: Khenu Singh, MD
The Transcendent Function is a central concept and process in Jung's approach towards psychological growth. It involves truly communicating with the Other - both within and without. In order for its emergence, we are invited to listen patiently and deeply for soulful guidance, foreclosing premature actions and reaction, with the knowledge that this relatively slow bridge-building might allow for new and creative movement forward.
As we look out at our contemporary world, beyond the windows of our own psychotherapy or analytic work, we can see a vital need for an attitude and pacing that facilitates the emergence of the Transcendent Function.
In our afternoon together, we will reflect on the Transcendent Function, studying this concept in Jung's writing as well as in post-Jungian literature. We will reflect on the Transcendent Function from a cross-cultural perspective, looking at understandings arrived in Eastern philosophies such as North Indian, Shaivite Tantra. We will then attempt to draw it out of our experience in psychotherapy or analysis - with its intrapsychic and relational focus - and imagine it into our everyday and collective lives, from ruptures in our communities and polarized conflicts that super-saturate our collective fabric, as well as in relation to our planet and ecosystem.
Together, we will reflect on and explore ways to engage the transcendent function, such that we might arrive at bridges that take us beyond the realms of polarization and into more nourishing and constructive spaces.
Khenu Singh, MD is an analyst member of the C.G. Jung Institute of San Francisco. He is in private practice, works as an analyst in a correctional setting, and in community psychiatry. Khenu works at the interface of the psyche, culture, the transpersonal, and spirituality to engage uniqueness and inner resources in the journey towards individuation.
January 9, 2022
A Dream and A Myth
Instructor: Katherine Olivetti, LCSW

Drawing upon the Greek mythology that tells the story of Demeter and Persephone, mother and daughter, this class will examine the myth as an archetypal pattern of the unconscious that can also appear in dreams. The themes of the mother, daughter, death and rebirth, growth, and transformation are all embedded in the Demeter/Persephone story and can appear also in dreams.
We will use the myth and relate its deep archetypal pattern to images that appear in more personal form in the dreams of individuals. A reading list and bibliography will be provided before the class.
Katherine Olivetti, LCSW is a Jungian analyst who earned an MA and MSSW from Columbia University and completed psychoanalytic training at the C. G. Jung Institute of New York, where she became its president. She completed family therapy training at the Philadelphia Child Guidance Clinic, completed the Institutes of Religion and Health's program in pastoral counseling, a year-long course at Stanford University on the mind and the brain, and a leadership program with the Coach Training Institute. She taught and supervised at Yale Medical School, Yeshiva University, and the C. G. Jung Institutes of New York, San Francisco, and Catania, Sicily. From 2012-2018 Olivetti was the Editor-in-chief of Jung Journal: Culture & Psyche and conducts an online seminar on writing and editing for Jungian analysts. She has lectured and written about dream work, clinical process, creativity, writing and editing. Olivetti maintains a private practice in Atherton, CA. katherineolivetti.com.
February 6, 2022
Personal Complexes: Natural Phenomena
Instructor: Kathleen Murphy, LCSW
We all have intimate experience with personal complexes. Jungian work uses care, curiosity, and creativity to create heat and solvent required to help integrate these energies and further our individuation. Encountering our suffering is the opening to the depths of the psyche.
We will explore the origins of complexes and a Jungian approach to working with those complexes from both didactic and experiential directions. A Jungian view of work with the complexes allows us access to the deeper truth of who we are. I will guide us into receptive contact with ourselves using literature, conversation, and art materials to invite an inner dialogue through lenses of Buddhism, transgenerational trauma, and creative practices.
Kathleen Murphy, LCSW is an analyst member of the C.G. Jung Institute of San Francisco. She practices in Healdsburg CA with interests in Buddhism, transgenerational cultural trauma, and creative practices.
March 6, 2022
Psyche in the World: Cultural Complexes
Instructor: Tom Singer, MD
Jung's theory of complexes is the bread and butter of Analytical Psychology. It is what clinicians rely upon to orient themselves to the basic structure and content of an individual's psyche. Personal complexes define the arena of intrapsychic and interpersonal conflict. They also can be the gateway to further depth in the psyche as an archetypal core is part of the structure of a complex.
The extension of Jung's complex theory into the realm of the group psyche is relatively new in the Jungian tradition. We have called these cultural complexes and, like personal complexes, they are both highly specific to a group's psyche in time and place, while at the same time cultural complexes are ubiquitous. Cultural complexes live in the psyche of the group and in the individual psyche of group members.
Tom Singer, MD is an analyst member of the C.G. Jung Institute of San Francisco. He has been studying cultural complexes around the world for twenty years and has edited six volumes that focus on cultural complexes in Australia, Latin America, Europe, Far East Asia, and the United States.
April 3, 2022
Why Does Death Matter? Individuation and Aging
Instructor: Patricia Damery, MFT
As James Lovelock, the British scientist who first coined the term Gaia wrote, "We are bound to be eaten, for it is Gaia's custom to eat her children. Decay and death are certain, but they seem a small price to pay for life and for the possession of identity as an individual. It is all too easily forgotten that the price of identity is mortality."
The differentiating of our identity, or individuation, is that process whereby we become whole, all of ourselves. Jung said that the tasks of individuation change as we age. "The afternoon of life is just as full of meaning as the morning; only, its meaning and purpose are different. (CW8, Stages of Life)" Our identity must broaden to include the eventuality of our deaths. Our mortality and the confrontation with death, so important to identity, necessitates a larger perspective.
How are the tasks of individuation in later life different from those in our youth? What is the body's part in individuation? Why is the preparation for death important in the individuation process?
In this seminar we will explore what Jung and other philosophers have said about aging and the individuation process and share how our joys and griefs of aging and preparing for death have contributed to our own growth.
Patricia Damery, MFT is a retired analyst member of the C.G. Jung Institute of San Francisco. She has written extensively on environmental and spiritual issues, including forthcoming Fruits of Eden: Field Notes, the story of her entry into land-use activism in the Napa Valley and of the changing frame of her marriage as her husband developed dementia. With Naomi Ruth Lowinsky, she co-edited Marked by Fire: Stories of the Jungian Way, a collection of stories of how Jungian teachers and analysts found Jung. She maintains a blog at www.patriciadamery.com.
May 1, 2022
A Symbolic System: Jung and Alchemy
Instructor: Shoshana Fershtman, JD, PHD
Jung wrote that "the entire alchemical procedure… could just as well represent the individuation process of a single individual…." (Mysterium Coniunctionis, CW 14, para 792).
In this class, we will explore the rich symbolism of alchemy, drawing from medieval texts and contemporary interpretations, to understand how this ancient art relates to the journey of soul-making. The course will provide an overview of alchemical terms and processes and their symbolic meaning, and explore its application to our own dreams and individuation process.
Shoshana Fershtman, JD, PHD, is a Jungian analyst and clinical psychologist is an analyst member of the C.G. Jung Institute of San Francisco. She served as core faculty at Sonoma State University's Depth Psychology program, and has interests in alchemy, Jewish mysticism, transgenerational trauma, and the sacred Feminine. Her book The Mystical Exodus in Jungian Perspective: Transforming Trauma and the Wellsprings of Renewal was released in April 2021.
Date: Oct 3, 2021 01:00 PM - 04:00 PM
Fee
Registration closes on Nov 07, 2021 01:00 AM
Activity Type