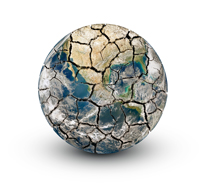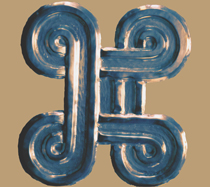 Analysis and Activism/Presidency Conference
The Reality of Fragmentation and the Yearning for Healing:
Jungian Perspectives on Democracy, Power, and Illusion in Contemporary Politics
Friday, October 16-Sunday, October 18, 2020
17.5 Possible Continuing Education Credits Approved for MD, PHD, PSYD, LCSW, MFT, LPCC, LEP & RN
LIVESTREAM
WEBINAR
Are geopolitics worse in our time than in previous times? It certainly feels to many that this is the case and that things are getting more fragmented, partisan, elitist and founded on illusion than before. The relationship between power and its inequities and the hope of democracy is fraught with difficulties and anxieties. This conference brings together two important strands of the evolving relationship between Jungian ideas and political and social issues. First, the C.G. Jung Institute of San Francisco has presented conferences on the Presidency every four years since 2000 at the time of national elections. The 2020 conference will be held just a few weeks before the election. The second project is the groundbreaking series of Analysis and Activism conferences organized with the support of the International Association for Analytical Psychology. This conference will be the fourth of its kind, following previous events in London, Rome, and Prague.
PROGRAM (subject to revision)
Details and descriptions of the Movement Workshops and Social Dreaming Matrices will be sent separately to all participants.
Friday
9am to 9-30am: Brief Welcomes from Misser Berg (President Elect of IAAP), Carolyn Bray (President of CGJISF), Lynn Alicia Franco (for Analysis and Activism)
9-30am to 10am: Guest Speaker, former U.S. Senator Bill Bradley
10am to 10-30am: Native American Poetry & Invocation: 'Calling Down the Mother', Kathryn LaFevers Evans/Three Eagles
BREAK
Panel 1 THE FUTURE OF POLITICS

Tine Papic (Slovenia): Towards collective psychosis -
why new technologies are making the world a worse place
Denise Ramos (Brazil): Corruption and individuation: Is it possible?
Polly Young-Eisendrath (US): The future of politics: Activism beyond self-righteousness
LUNCH


Panel 2 OTHERNESS: POLITICAL AND PSYCHOTHERAPEUTIC REFLECTIONS

Carolyn Bates (US): Violence and metamorphosis in the chrysalis of nationalism:
Transformation's necessary unmaking
Sam Kimbles (US): Phantomatic forces in our political and institutional lives
Essosinam Ward (US/Togo): Unpacking post-colonial trauma and healing in West Africa
Choice of Movement Workshop 1 or break Tina Stromsted (US) and Heba Zaphiriou-Zarifi (Palestine/UK)

Panel 3 ECOLOGICAL AND HEALTH CONCERNS

Jeffrey Kiehl (US): No place to hide: Engaging ecocide
Joerg Rasche (Germany): Nebuchadnezzar's psychosis:
Man-made ecological disaster and its possible cultural healing
QiRe Ching/Michael Bala/Raymond Buscemi/Jeffrey Moulton Benevedes/
Scott Carollo/Claire Costello/Paul Fishman (US):
Am I My Brother's Keeper? Collective AIDS trauma mirrored in the C.G. Jung Institute of San Francisco
BREAK
Reflection Group

SATURDAY FOCUS ON THE UNITED STATES PRESIDENTIAL ELECTION
7-45am to 8-45am: Social Dreaming Matrix: Barbara Holifield (US) and Margaret Skinner (US).

Panel 4 LEADERS AND LED, POPULISM, THE MEDIA; NATIONAL AND INTERNATIONAL PERSPECTIVES

Betty Sue Flowers (US): Cultural stories and media storytelling
Nami Lee (South Korea): Hope and dread in the two Koreas:
Understanding North Korea as a shadow of free capitalistic societies
Susan Rowland (US/UK): The narcissistic and demonic power of the media in Shakespeare's Macbeth
Choice of Movement Workshop 2 or Break Tina Stromsted (US) and Heba Zaphiriou-Zarifi (Palestine/UK)
Panel 5 SOME 2020 ELECTION ISSUES

Fanny Brewster (US): The 7th Circle: Racism, illusion and political violence
Michael O'Loughlin (US): Western democracy and the necessity of the 'illegal traveller'
Khenu Singh (US): Hermeneutic Ideals, Traumatic Realities – Can We Cross the Divide to Meet One Another?

LUNCH

Panel 6 PATTERNS OF DISCRIMINATION IN THE U.S. COLLECTIVE

Renee Cunningham (US): The march from Selma to Montgomery and the nonviolent movement in analysis
Nicholas Literski (US): Declining divisions: Non-binary gender identities and American cultural consciousness
Alan Vaughan, (US): Spirit and Matter in Law: Analytical Perspectives on Origins and Reforms to the U.S. Voting Rights Act (1965) in Shelby County v. Holder, 570 U.S. 529 (2013)
BREAK
SUNDAY
7-45am to 8-45am: Social Dreaming Matrix: Barbara Holifield (US) and Margaret Skinner (US).
Panel 7 INEQUALITIES: PAST AND PRESENT, COLLECTIVE AND PERSONAL

Kathy Murphy (UK/New Zealand): Yes - there are slave owners in the family:
a narrative exploration of the implications of this
Ursula Wirtz (Switzerland): The divided sky: War and wisdom
Emma Ting Wong (Hong Kong): Exploration of "Masks" from Personal to Archetypal Levels

Choice of Movement Workshop 3 or Break Tina Stromsted (US) and Heba Zaphiriou-Zarifi (Palestine/UK)

Panel 8 HUMAN DIMENSIONS OF POLITICS: CLINIC, PSYCHE. POLIS, ACTIVISM

Ana Deligiannis (Argentina): Expressive Sandwork with children in areas of conflict:
'Oh … in silence… when there's silence outside, we can hear the voices that speak inside.'
Hannah Hennebert (Brazil): Amazonia, burning self: A Jungian approach to our ecological crisis
Elisabetta Iberni (Italy/Netherlands): Democracy and authoritarianism in the age of cyber-power

LUNCH

Panel 9 MOTIVATION AND INSPIRATION, HOPE AND DREAD

Moshe Alon (Israel): The danger of splitting - the importance of integration
Luciano da Silva Alencastro/Giany Bortolozo/André L.R de Castro/Guilherme Lemos/
Patricia Flores de Medeiros/ Marluce Marlucí Renz/ Leticia Schereirer/
Cristina Maranzana da Silva (Brazil): The activism of the heart:
Jungian practice when violence, racism and ancestral wounds prevail
Ivana Radovanovic Novakovic (Serbia):
The Serbian cultural complex: Living in the castle, neither in Heaven nor on the Earth –
searching for the Temenos


Program Committee: Stefano Carta (Italy), Lynn Alicia Franco (US), Emilija Kiehl (UK),
Andrew Samuels (UK), Tom Singer (US).
For more info on: grievance policy, requesting accommodations, learning objectives, refund policy, etc.
click on the FAQ link above.

** If you are not a licensed clinician in the state of California, or able to use CEUs for this program, you may register here: https://www.eventbrite.com/e/the-reality-of-fragmentation-and-the-yearning-for-healing-tickets-65139675523**
Date: Oct 17, 2020 09:00 AM - 03:45 PM
Fee
CE Hours
Registration closes on Oct 01, 2021 01:00 AM
Activity Type
Accreditation(s)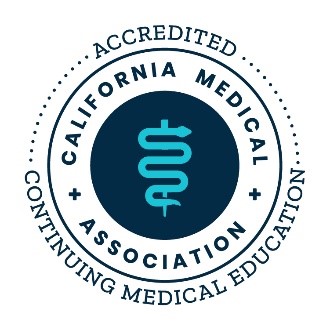 The C.G. Jung Institute of San Francisco is accredited by the California Medical Association to provide continuing medical education for physicians.
Clinical psychologists are also eligible to receive CME credit, which is accepted by the APA and the California Board of Psychology.
The C.G. Jung Institute of San Francisco designates this live activity for a maximum of [TotalCEHours] AMA PRA Category 1 Credit(s)™ Physicians should claim only the credit commensurate with the extent of their participation in the activity.
Requirements for CE Credit
Credits will be applied following the completion of the post-test and evaluation, based on actual attendance.
Support
The presentation is NOT underwritten or supported by commercial entities.
Please choose a Fee Type from the Drop Down Menu Below:
I am a
Registration closes on Oct 01, 2021 at 01:00 AM
Activity Number
AAPC2020
Date: 10/17/20
Time: 09:00 AM - 10:50 AM
CE Hours
1.75
Activity Number
AAPC2020
Date: 10/17/20
Time: 11:20 AM - 12:55 PM
CE Hours
1.50
Activity Number
AAPC2020
Date: 10/17/20
Time: 02:05 PM - 03:45 PM
CE Hours
2.25