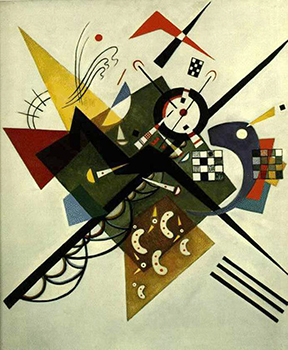 SATURDAYS: OCTOBER 3, NOVEMBER 14, DECEMBER 12, 2020; JANUARY 9, FEBRUARY 13, MARCH 13, APRIL 10, MAY 8, 2021
1 – 5PM
FACULTY: NAOMI RUTH LOWINSKY, PhD
TUITION: $350
At this time all classes will be online. As guidelines and requirements for meeting in public evolve and we are able to do so safely, we will let registrants know their options.
---
Darlings, I write to you from the moon
where I hide behind famous light…
I see you gapping back as though you hear my Darlings,
what have you done, what have you done to the world?
— Carol Ann Duffy "The Woman in the Moon"
---
In bad times, the inner work of poetry is a way to tend the soul, to tell the terrible truths of our epoch, to bring together the realms of spirit and the world. It is healing for the poet, healing for the reader; a practice which reminds us that there is a greater reality in which soul and polis, soul and nature, soul and word, mingle.

In the coming year, we will study the poets of our own time, writing in the 21st century. These poets have powerful and diverse ways of connecting the inner and outer realms, and very different visions of poetry's social responsibility. We will spend two or three months with each poet and write under their influence. They are: Carol Ann Duffy, Ilya Kaminsky and Ada Limón.
NAOMI RUTH LOWINSKY, PhD, is a Jungian analyst and poetry editor of Psychological Perspectives. Her fourth poetry collection is The Faust Woman Poems. She won the Blue Light Poetry Prize for The Little House on Stilts Remembers.
Date: Oct 3, 2020 01:00 AM - May 8, 2021 05:00 AM
Fee
Registration closes on Oct 03, 2020 12:00 AM
Activity Type