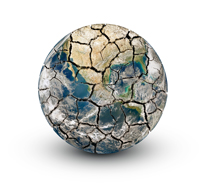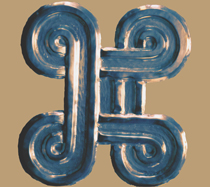 Analysis and Activism/Presidency Conference
The Reality of Fragmentation and the Yearning for Healing:
Jungian Perspectives on Democracy, Power, and Illusion in Contemporary Politics
Thursday evening October 15-Sunday October 18, 2020
David Brower Center,
2150 Allston Way,
Berkeley, California
Are geopolitics worse in our time than in previous times? It certainly feels to many that this is the case and that things are getting more fragmented, partisan, elitist and founded on illusion than before. The relationship between power and its inequities and the hope of democracy is fraught with difficulties and anxieties. This conference brings together two important strands of the evolving relationship between Jungian ideas and political and social issues. First, the C.G. Jung Institute of San Francisco has presented conferences on the Presidency every four years since 2000 at the time of national elections. The 2020 conference will be held just a few weeks before the election. The second project is the groundbreaking series of Analysis and Activism conferences organized with the support of the International Association for Analytical Psychology. This conference will be the fourth of its kind, following previous events in London, Rome, and Prague.
(specific topics, speakers and CE Hours will be updated closer to the event date. Be sure to select the correct price if you wish to attend the gala dinner on Saturday for an additional $100.00. Please note that current pricing reflects early-bird registration and limited seats. Fees will go up when either the limit is reached or when the early-bird window ends.)
Topics Include:
Migration, asylum and the refugee experience
Racial prejudice and racism
Sex and gender inequalities
Economic inequality
Conflict and war in society and in the world
Ecological and environmental concerns
Populist politics
Nationalism and xenophobia
Fundamentalism and fanaticism
Political violence, structural violence, state violence
Citizenship, participation, apathy
Identity politics
Hope and dread
Spirituality and the political
Role of depth psychology in connection with politics
Activist narratives and depictions
Clinical experiences of psyche and polis
Early Bird Pricing: (add 10% after June 1, 2020)
US General Admission/Analysts - $395 US Candidates - $198
Analysts from Canada/Western Europe/Asia/Australia/New Zealand/Israel - $300 Candidates from these areas - $150
Analysts from Eastern Europe/Latin America - $250 Candidates from these areas - $125
** If you are not a licensed clinician in the state of California, or able to use CEUs for this program, you may register here: https://www.eventbrite.com/e/the-reality-of-fragmentation-and-the-yearning-for-healing-tickets-65139675523**
Date: Oct 15, 2020 04:00 PM - Oct 18, 2020 04:00 PM
Fee
$395.00
CE Hours
24.00
Registration closes on Oct 18, 2020 01:00 AM
Activity Type
Accreditation(s)
| | |
| --- | --- |
| | The C.G. Jung Institute of San Francisco (57022) is approved by the California Association of Marriage and Family Therapists to sponsor continuing education for LMFTs, LCSWs, LPCCs and LEPs. The C.G. Jung Institute of San Francisco maintains responsibility for the program and all its content. |
| | The C.G. Jung Institute of San Francisco is accredited by the California Medical Association (CMA) to provide continuing medical education for physicians. |
Requirements for CE Credit
Credits will be applied following the completion of the post-test and evaluation, based on actual attendance.
Support/Credits
The presentation is NOT underwritten or supported by commercial entities.
Please choose a Fee Type from the Drop Down Menu Below:
I am a