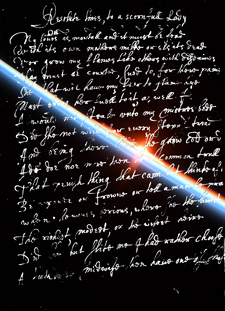 DEEP RIVER: SOUL MAKING IN THE VALLEY OF THE SHADOW
SATURDAYS: OCTOBER 5, NOVEMBER 9, DECEMBER 14, 2019; JANUARY 11, FEBRUARY 15, MARCH 14, APRIL 18, MAY 9, 2020
1-5PM
FACULTY: NAOMI RUTH LOWINSKY, PHD
TUITION: $350
In burning summer I saw a season of betrayal
the world fell away, and wasteful climbing green
covered the breaking of bodies, covered our hearts…
I turned in that year to retrieve the stainless river,
the lost, the flowing line of escaped music.
Muriel Rukeyser "Sixth Elegy"
in Collected Poems p. 314
In bad times, the inner work of poetry is a way to tend the soul, to bring together the realms of spirit and the world. It is healing for the poet, healing for the reader; a practice which reminds us that there is a greater reality in which soul and polis, soul and nature, soul and word, mingle.
In the coming year I propose to study three very different poets, most of whose work is from the twentieth century and its terrible times. These poets have powerful and diverse ways of connecting the inner and outer realms, and very different visions of poetry's social responsibility. We will spend two or three months with each poet and write under their influence. They are: Elizabeth Bishop, Muriel Rukeyser, and W.S. Merwin.

NAOMI RUTH LOWINSKY, PHD, is an analyst member of the C.G. Jung Institute of San Francisco. Her memoir, The Sister from Below: When the Muse Gets Her Way tells the story of her pushy muse. Also by Lowinsky, The Faust Woman Poems. She is a winner of the Blue Light Poetry Contest for The Little House on Stilts Remembers.
PHOTO COURTESY OF NASA, AUTHOR PHOTO BY NORA LOWINSKY
Date: Oct 5, 2019 01:00 PM - May 9, 2020 05:00 PM
Fee
Registration closes on Oct 12, 2019 01:00 AM
Activity Type