Between Esotericism and Psychology: Runes, Magic and the Mysteries in Jung's Liber Novus
Faculty: Sonu Shamdasani, PHD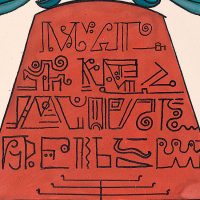 Friday, April 12, 2019
7:30 - 9:30PM
From 1913 onwards, in the course of his self-experimentation, C.G. Jung crafted a self-styled practice of the imagination and engaged with magic and Hermeticism in a syncretic manner. He came to conceive of his experiences as an initiation into the mysteries, which he sought to generalize as the individuation process. This talk reconstructs the parallel genesis of this esoteric private cosmology and exoteric psychology and their interrelations.
Tuition $50 (No CEUs for this event)
**PLEASE NOTE THAT THIS EVENT WILL TAKE PLACE AT THE CENTURY CLUB OF CALIFORNIA, 1355 FRANKLIN STREET AT SUTTER STREET**
Sonu Shamdasani, PHD is Professor in Jung History in the School of European Languages, Culture and Society (German) at University College London, and Vice-Dean (International) of the Arts and Humanities Faculty. He is the co-director of the UCL Health Humanities Centre. He is a historian of psychology and psychiatry, and his research follows two intersecting lines: reconstructing the formation of modern psychological disciplines and therapeutics from the mid-nineteenth century onwards, and reconstructing the formation of the work of C.G. Jung, based on primary archival materials.
He is the author of Cult Fictions: C.G. Jung and the Founding of Analytical Psychology (Routledge, 1998), Jung and the Making of Modern Psychology: The Dream of a Science (Cambridge University Press, 2003), Jung Stripped Bare by his Biographers, Even (Karnac, 2005), C.G. Jung: A Biography in Books (W. W. Norton, 2012), (with Mikkel Borch-Jacobsen) The Freud Files: An Inquiry into the History of Psychoanaysis (Cambridge University Press, 2012), and (with James Hillman), The Lament of the Dead: Psychology After Jung's Red Book (W. W. Norton, 2013). He is the editor and co-translator of C.G. Jung's The Red Book: Liber Novus (Norton, 2009), and the editor of C.G. Jung's, The Psychology of Kundalini Yoga, (Bollingen Series, Princeton University Press, 1996), Michael Fordham, Analyst-Patient Interaction: Collected Papers on Technique (Routledge, 1996), Théodore Flournoy, From India to the Planet Mars: A Case of Multiple Personality with Imaginary Languages (Princeton University Press, 1994), and (with Michael Munchow), Speculations after Freud: Philosophy, Psychoanalysis and Culture (Routledge, 1994).
Date: Apr 12, 2019 07:30 PM - 09:30 PM
Fee
Registration closes on Apr 11, 2019 01:00 AM
Activity Type