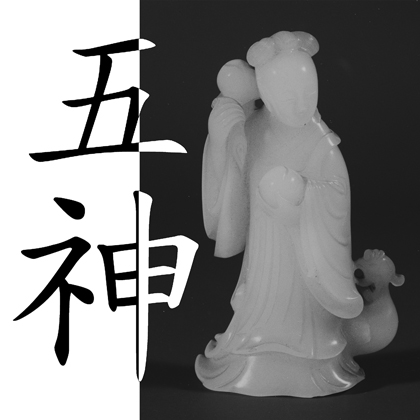 THE DESCENDING PATH:
A TAOIST ALCHEMICAL APPROACH TO PSYCHOSPIRITUAL TRANSFORMATION
SATURDAY, FEBRUARY 9TH, 2019
10AM - 5PM
TUITION: $125
---
The Taoist alchemical map of the psyche - the Five Spirits - offers clinicians and laypeople a model that affirms our understanding of chaos and descent as fertile ground for healing and transformation.
---
What is the chaos of our time inviting to consciousness? Turning to ancient alchemical traditions, we discover clues that help us navigate the impasses of dualism to more potent possibilities for our future. While Western religious traditions and psychology generally pursue an ascending path toward consciousness and spirit, the tradition of Taoist alchemy regarded descent as a crucial aspect of "The Way." Taoists recognized the value of obscurity, darkness, disorder, and the messy business of embodiment. Taoist sages understood that the opposites - yin and yang, soma and psyche, feminine and masculine - were two sides of a single unity.
Lorie Eve Dechar will introduce participants to the Five Spirits, the Taoist mythical map of the psyche. Moving from the Upper to the Lower Spirits, we enter the caves of the Dark Goddess Xi Wang Mu, the Queen Mother of the West, and explore her realm of life, death, and rebirth. Drawing on diverse sources, we explore how the alchemical appreciation of descent and disorder can shift our attitude and approach to personal, clinical, and planetary healing.
LORIE EVE DECHAR, MAc., is the author of Five Spirits: Alchemical Acupuncture for Psychological and Spiritual Healing. She is a co-founder of A New Possibility, anewpossibility.com, former Senior Faculty at Tri-State College of Acupuncture in Manhattan, and has taught and lectured internationally for the past 20 years. Lorie maintains a clinical and supervisory practice in Maine and New York.
Date: Feb 9, 2019 10:00 AM - 05:00 PM
Fee
Registration closes on Feb 09, 2019 01:00 AM
Activity Type