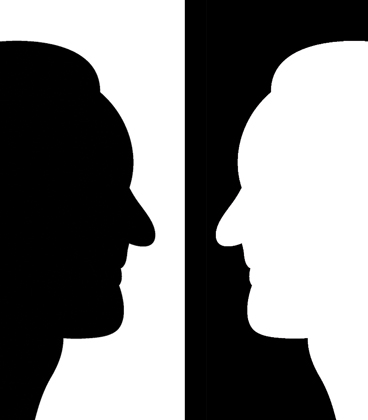 WHITENESS: HOW WE CAN RENDER THE INVISIBLE VISIBLE
(AND WHY WE NEED TO)
FRIDAY, JANUARY 18TH
7 - 9PM
FACULTY: SEAN FITZPATRICK, PHD, LPC with KAREN NAIFEH, PHD discussant
TUITION: $75
---
The social construction of "whiteness" and its archetypal implications are often hard to see - especially if you are White.
---
What, exactly, is whiteness? Our contemporary conversation about race in America can be as confusing as it is necessary and overdue. Whiteness is largely invisible to those who are white, until they encounter someone who is nonwhite.
The racial binary of White/Black, or white/notwhite, ascended in the American imagination in the first half of the 20th century, when more complex, pseudoscientific racial classification systems collapsed as biological science disproved their foundations. In this presentation, we will explore the construction of whiteness in America – why (and for whom) it was useful as a marker of difference, how it connotes normativity, and why it remains so persistently difficult for those who are white to see our whiteness. And we will explore the relative value of understanding whiteness from different depth psychological perspectives: as an avoidance of shadow, as an archetypal identification, and as a reflection of a fundamental resistance to acknowledging the unconscious.
SEAN FITZPATRICK, PHD, LPC, is the Executive Director of The Jung Center in Houston, TX. He has master's degrees in religious studies and clinical psychology, and he completed his doctorate in psychology, with a concentration in Jungian studies, at Saybrook University. He is also a psychotherapist in private practice. His research interests include psychology and spiritual experience, ethics and the imagination, and whiteness and the psychological dynamics of race.
KAREN NAIFEH, PHD is an analyst member of the C.G. Jung Institute of San Francisco. Her analytic practice with adults is located in San Francisco, Berkeley and Burlingame, CA. Her areas of special interest are trauma, the shadow, and alchemy. She holds a doctorate in medical physiology as well as clinical psychology, and was Adjunct Assistant Professor of Psychiatry at the University of California at San Francisco for eleven years, where she did research in the areas of sleep, meditation and biofeedback.
Date: Jan 18, 2019 07:00 PM - 09:00 PM
Fee
Registration closes on Jan 19, 2019 01:00 AM
Activity Type