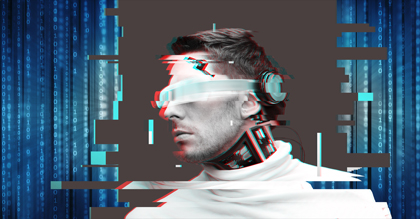 JUNGIAN WORK WITH BOYS AND MEN ADDRESSING ALIENATION, IDENTITY AND CYBERSPACE
THURSDAYS: APRIL 4, 11, 18, 25; MAY 2, 9, 2019
7-9PM
FACULTY: ROBERT TYMINSKI, DMH
12 Possible Continuing Education Credits Approved for MD, PHD, MFT, LCSW, LPCC, LEP & RN
TUITION: $250 | $275 INCLUDES CEUS
CANDIDATES, STUDENTS, COMMUNITY MENTAL HEALTH PROFESSIONALS: $125
---
Why are so many adolescent boys and young men deeply alienated? This seminar will explore the psychological background of the question and address what happens when they show up in our practices.
---
This course will look at various forms of clinical presentation in boys and men when alienation is prominent. Combining clinical material from participants with theoretical considerations, we will try to address some of problematic aspects of alienating behaviors. These include, for example, self-destructive acts, addiction, avoidance, and social isolation.
There will be emphasis on male violence, its antecedents and relationship to cyberspace. This topic will consider the shadow side of the Internet, including the Darknet, 4chan and 8chan, & incendiary contents on YouTube and Twitter as evolving elements connected to the youth psyche. We'll look at how explosive material and disturbing images fuel destructive fantasies and acting out among a subset of boys and young men.
ROBERT TYMINSKI, DMH is an analyst member of the C.G. Jung Institute of San Francisco and a past president. He is a 2016 winner of the Fordham Prize from the JAP. His forthcoming book is Male Alienation at the Crossroads of Identity, Culture and Cyberspace. His previous book is The Psychology of Theft and Loss: Stolen and Fleeced.
For information on our cancellation/refund policy, accommodations and grievance statements, please visit our FAQs page via the menu bar above.
Date: Apr 4, 2019 07:00 AM - May 9, 2019 09:00 AM
Fee
CE Hours
Registration closes on Apr 05, 2019 12:00 AM
Activity Type
Requirements for CE Credit
To receive credit, participants must sign in and out on attendance sheets, and complete a post-test with faculty evaluation following the completion of each segment of the program. Actual number of credits will be based on attendance.
Please choose a Fee Type from the Drop Down Menu Below:
I am a
Registration closes on Apr 05, 2019 at 12:00 AM
Date: 04/04/19
Time: 07:00 PM - 09:00 PM
CE Hours
2.00
Location
The C.G. Jung Institute of San Francisco
Registration closes on Apr 05, 2019 at 12:00 AM
Date: 04/11/19
Time: 07:00 PM - 09:00 PM
CE Hours
2.00
Location
The Institute
Registration closes on Apr 05, 2019 at 12:00 AM
Date: 04/18/19
Time: 07:00 PM - 09:00 PM
CE Hours
2.00
Location
The Institute
Registration closes on Apr 05, 2019 at 12:00 AM
Date: 04/25/19
Time: 07:00 PM - 09:00 PM
CE Hours
2.00
Location
The Institute
Registration closes on Apr 05, 2019 at 12:00 AM
Date: 05/02/19
Time: 07:00 PM - 09:00 PM
CE Hours
2.00
Location
The Institute
Registration closes on Apr 05, 2019 at 12:00 AM
Date: 05/09/19
Time: 07:00 PM - 09:00 PM
CE Hours
2.00
Location
The Institute
Date: 05/09/19
Time: 09:00 PM - 10:00 PM
CE Hours
0.00