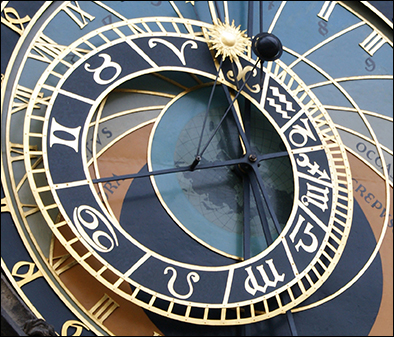 PSYCHOTHERAPY IN AN ARCHETYPAL COSMOS
SATURDAY, SEPTEMBER 15, 2018
10AM - 5PM
FACULTY: YVONNE SMITH TARNAS, PHD, MFT
6 Possible Continuing Education Credits Approved for MD, PHD, MFT, LCSW, LPCC, LEP & RN
TUITION: $175/$200 (INCLUDES CEUS)
---
At the moment I am looking into astrology…There are strange and wondrous things in these lands of darkness.- C.G. Jung in a letter to Sigmund Freud, May 8, 1911
---
C.G. Jung saw synchronicities as powerful indications of archetypal energies, in a unified reflection of all life. Astrology, for Jung, was an ideal symbolic language to describe the synchronistic correspondence of archetypal energies with life experiences. This day-long seminar will explore the astrological dimension of the human psyche framed through both Jungian and contemporary relational theories. Through an experiential understanding of the planetary archetypes as expressed through the arts, biographies, and case examples, we will gain insight into how these powerful forces are at work within ourselves, our patients, and the relational field. While a familiarity with the planetary archetypes will be helpful, it is not a requirement for this seminar.
YVONNE SMITH TARNAS, PHD, MFT is an advanced analytic candidate at the C. G. Jung Institute of San Francisco. She practices with both adults and couples in San Francisco and Marin Counties, CA . Yvonne has presented her integration of psychotherapy and astrology at several conferences including the North-South conference and the Synchronicity: Matter and Psyche symposium.
For information on our cancellation/refund policy, accommodations and grievance statements, please visit our FAQs page via the menu bar above.
Date: Sep 15, 2018 10:00 AM - 05:00 PM
Fee
CE Hours
Registration closes on Sep 16, 2018 01:00 AM
Activity Type
Requirements for CE Credit
To receive credit, participants must sign in and out on attendance sheets, and complete a post-test with faculty evaluation following the completion of each segment of the program. Actual number of credits will be based on attendance.
Support
This program and it's faculty are not supported by any commerical interests.
Please choose a Fee Type from the Drop Down Menu Below:
I am a
Speaker(s)/Author(s)
Yvonne Smith Tarnas


Brief Bio : Yvonne Smith Tarnas, MFT, PHD, is an analyst member of the C.G. Jung Institute of San Francisco and practices in Marin and San Francisco, working with individuals and couples. Her research on synchronicity and therapy explores the healing intersubjective field that can be constellated in the presence of parallel synchronistic occurrences experienced by patient and therapist.
Date: 09/15/18
Time: 10:00 AM - 05:00 PM
CE Hours
6.00
Location
The C.G. Jung Institute of San Francisco