A PUSH TOWARDS WHOLENESS: THE SELF SPEAKS
THURSDAYS: FEBRUARY 22, MARCH 1, 8, 15, 2018
FACULTY: TOM RICHARDSON, PHD
8 Possible Continuing Education Credits Approved for MD, PhD, LCSW, MFT & RN
TUITION: $200/$225
(INCLUDES CEUS)
---
How can we listen more deeply?
---
We will focus on deepening the work and helping each therapist work in their own unique way by being able to hear the narrative derivatives and formulate a silent or spoken response. The core theoretical viewpoint will be based on the analytic concept of the ego-Self axis. We will consider the role of the Self in pulling the ego towards wholeness. This will involve seeing how the narrative derivatives complete what we are saying and what is not being said.
We will work towards learning to hear and formulate a way to speak to patients' experiences of hope and dread: hope to be accepted and helped on the one hand, while fearing that the painful experiences of prior relationships will be repeated. Addressing these matters helps build trust and can prevent premature terminations.
We will focus on the text of analytic hours presented by seminar members. I will also present my own work to illustrate the concepts and we will do some reading together.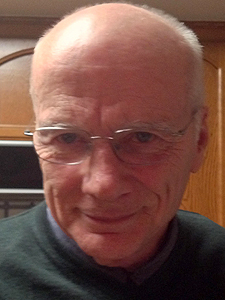 TOM RICHARDSON, PHD teaches and supervises at the C.G. Jung Institute of San Francisco. He has also taught at the Psychoanalytic Institute of Northern California. Topics include dreams, fear of breakdown, and hearing and rehearing. He practices in San Francisco, paints and writes poetry.
Date: Feb 22, 2018 07:00 PM - Mar 15, 2018 09:00 PM
Fee
CE Hours
Registration closes on Feb 23, 2018 01:00 AM
Activity Type
Requirements for CE Credit
CEUs will be awarded following completion of the post-test and evaluation, based on actual attendance.
Please choose a Fee Type from the Drop Down Menu Below:
I am a
Registration closes on Feb 23, 2018 at 01:00 AM
Date: 02/22/18
Time: 07:00 PM - 09:00 PM
CE Hours
2.00
Location
The C.G. Jung Institute of San Francisco
Registration closes on Feb 23, 2018 at 01:00 AM
Date: 03/01/18
Time: 07:00 PM - 09:00 PM
CE Hours
2.00
Registration closes on Feb 23, 2018 at 01:00 AM
Date: 03/08/18
Time: 07:00 PM - 09:00 PM
CE Hours
2.00
Registration closes on Feb 23, 2018 at 01:00 AM
Date: 03/15/18
Time: 07:00 PM - 09:00 PM
CE Hours
2.00
Date: 03/15/18
Time: 09:00 PM - 10:00 PM
CE Hours
0.00